Texas BBQ Catering in the Inland Empire
Let Us Bring  Authentic Texas BBQ Catering to Your Next Event
Welcome to New Life BBQ, your go-to destination for mouth-watering Texas BBQ since 2019! Dive into a world where quality meats and simple, yet traditional seasoning techniques combine to create flavors that tantalize your taste buds.
From Intimate Gatherings to Grand Events
No event is too big or small for us—from intimate birthday parties to grand weddings and corporate events, we cater to groups ranging from 40 to 300 guests, ensuring a memorable experience for all.
Our Texas BBQ Philosophy
For us, Texas BBQ is an art, with salt, pepper, and smoke being our palette. Our secret? Texas Post Oak wood, burning long and steady, infusing each cut with that perfect, unmistakable smoky flavor.
Catering Menu Highlights
Indulge in our succulent brisket, fall-off-the-bone ribs, and more, each piece meticulously smoked to perfection. Don't forget our delectable sides—from BBQ baked beans to creamy mac and cheese, there's something for everyone.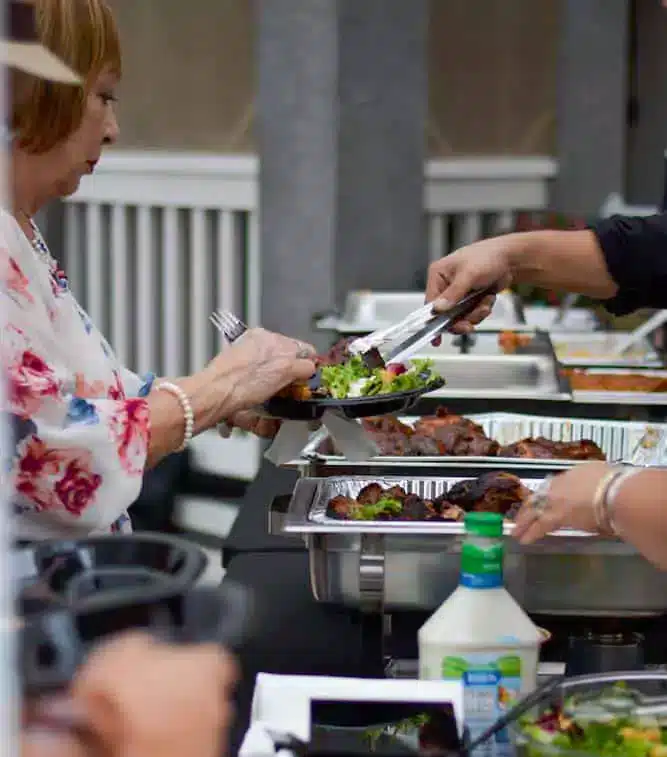 Get in Touch
Simply call or email us with your event's specifics — we're all ears!
Personalize Your Menu
Let's craft a BBQ menu that'll have your guests raving!
Relax and Enjoy
We handle the nitty-gritty, from cooking to cleanup. You just savor the BBQ goodness!
Call For Seasonal Options
Sides
BBQ Baked Beans
Mac and Cheese
Cole Slaw
Potato Salad
Honey apple cornbread
Our Food
At New Life BBQ, we bring the authentic taste of Texas to your event. Our menu is a celebration of simple ingredients and traditional flavors, designed to delight your guests and make your event unforgettable.
BBQ Specialties: Our BBQ is the star of the show, featuring classics like tender brisket, juicy pulled pork, succulent ribs, and flavorful sausage. Each dish is prepared using traditional Texas methods, ensuring an authentic taste that's sure to impress.
Delicious Sides: No BBQ is complete without sides, and we've got some of the best. From our hearty BBQ baked beans and creamy mac and cheese to our sweet honey apple cornbread, our sides are the perfect complement to our BBQ specialties.
Customized for Your Event: Whether you're hosting a small team meeting or a large gala, we've got you covered. We cater for groups of up to 300 people and offer a range of options to suit your specific needs. Plus, we're always happy to work with you to customize our offerings for your event.
Perfect for All Types of Special Events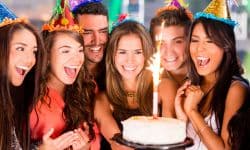 Birthdays
Make your celebrations sizzle with our signature Texas BBQ!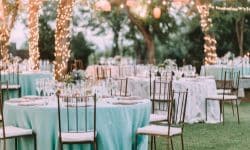 Weddings
Let us add a hearty dose of flavor to your special day!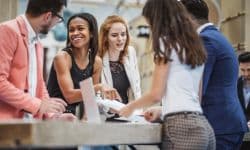 Community Events
From fairs to festivals, we bring the BBQ that unites!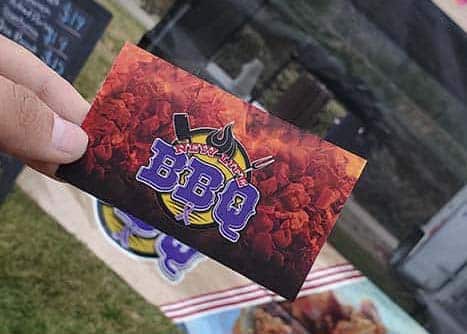 Booking and Payment Information
Reserve Your Date for a BBQ Feast
Ready for a feast? Just give us a call or email us with your event details, and we'll handle the rest. Secure your date with a 50% deposit, and settle the balance on the big day. We accept Zelle, Cash, & Check for your convenience.
Riverside – San Bernardino – IE
Plan
Your Event
We can serve
40 to 300 guests*
If you're interested in booking a catering event with New Life BBQ, then you can get a quote by emailing us or calling us. We'll need to know the date, time, and location of the event, as well as the number of people who will be attending. We'll then be able to give you a quote for the cost of the catering.
We ask for a deposit of 50% when you book, and the remaining balance is due on the day of the event. We accept payments by Zelle, Cash, & Check.
So what are you waiting for? Get in touch today and reserve your date! We look forward to catering your next event.
*Currently we are unable to cater events with less than 40 guests.
Texas BBQ #1

Two meat
Two sides
Corn bread
BBQ Sause
Full Service

$22 per person

Texas BBQ #2

Three meat
Three sides
Corn bread
BBQ Sause
Full Service

$25 per person
Texas BBQ #1
Two meat
Two sides
Corn bread
BBQ Sause
Full Service
$22 per person
Texas BBQ #2
Three meat
Three sides
Corn bread
BBQ Sause
Full Service
$25 per person
Perfect for All Types of Corporate Events
Bring a Taste of Texas to Any Corporate Occasion
At New Life BBQ, we believe that great food is the key to a successful event. That's why we're proud to offer our authentic Texas BBQ for all types of corporate events. Here's how we can make your event unforgettable:
Awards Galas: Celebrate your team's achievements with a feast fit for champions. Our Texas BBQ will add a touch of authenticity and excitement to your gala, making it a night to remember.
Conferences and Seminars: Keep your attendees fueled and focused with our mouthwatering BBQ. Whether it's a lunch break or an evening reception, our BBQ will be the talk of the conference.
Company Parties: Show your appreciation for your team with a BBQ party they'll never forget. From our tender brisket to our juicy ribs, our BBQ is the perfect way to celebrate your team's hard work.
Customer Appreciation Parties: Thank your customers for their loyalty with a taste of Texas. Our BBQ will make your appreciation event stand out, leaving a lasting impression on your customers.
Board Meetings: Turn your board meetings into a culinary experience with our Texas BBQ. It's a surefire way to keep your board members engaged and looking forward to the next meeting.
Team Building Events: Foster camaraderie and team spirit with a shared BBQ feast. Our BBQ is the perfect ice breaker, helping your team bond over a shared love of good food.
No matter what type of corporate event you're hosting, our Texas BBQ is sure to delight your guests and make your event memorable.
Frequently Asked Questions
How many people can you cater for?
We cater to parties from 40 to 150 people​​.
What's unique about New Life BBQ?
Authentic Texas BBQ, quality ingredients, and a personalized experience​​.
Can the menu be customized?
Absolutely! We tailor the menu for your event's specific needs​​.
How far in advance should I book my event?
We recommend booking your event as soon as you have a date in mind. This gives us plenty of time to plan and prepare, ensuring that everything goes perfectly on the day of your event.
What if some of my guests have dietary restrictions?
We understand that some of your guests may have dietary restrictions. We're happy to work with you to accommodate these needs and ensure that everyone can enjoy our delicious BBQ.
What areas do you serve?
We're based in Southern California and cater for events across the region. If you're unsure whether we cover your area, just give us a call – we're always happy to discuss your needs.
What's included in the service?
Our service includes everything you need for a successful event, from the food and delivery to setup and service. We'll handle all the details so you can focus on enjoying your event.
Remember, we're just a call or email away for any more queries or to start planning your deliciously memorable event!